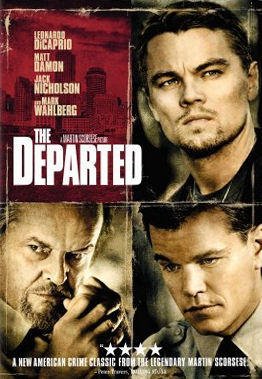 Yesterday in the comments of Chris's article on Brian Cashman and Kei Igawa, a discussion about whom the Yankees have traded in the past two seasons started. I'm of the opinion that with a few exceptions, the players Brian Cashman has traded have been nothing incredibly special and losing them will not hurt the team in the long term. So, let's take a look at the last year and a half or so of Brian Cashman's trades to see what the Yankees gave up.
Let's start with the "deadline" deal of Ross Ohlendorf, Jose Tabata, Jeff Karstens, and Daniel McCutchen for Xavier Nady and Damaso Marte. What did the Yankees give up here? With the exception of Tabata, nothing special. Though Ohlendorf pitched well for the Pirates in 2009, he would not have played a big role for the 2009 Yankees and likely would have had just as small a role for the 2010 Yankees. Karstens did poorly in 39 games–13 starts–with the Bucs. McCutchen held his own (98 ERA+) and showed decent control (2.97 BB/9) in '09, but like the other two pitchers in this deal, he'd have no real place on the Yankees moving forward. There are plenty of guys ahead of him.
Jose Tabata was really the only player of consequence the Yankees forfeited in this deal with the Pirates. At the time of the trade, his OPS in the Eastern League was a meager .630. He raked once joining Altoona (.964), but 2009 was less spectacular (.763 OPS between AA and AAA). In a system that's hurting for position player prospects, losing Tabata hurt, but Jose's production had dropped year to year and level to level with the Yankees and there were apparently character issues. Perhaps all he needed was a change of scenery. It's worth noting that Tabata's star has taken a bit of a hit in recent years; he was rated the 27th best prospect in baseball pre-2007, the #37 pre-2008, and the #75 pre-2009.
The next trade of any importance was the December 2008 trade fleecing of Kenny Williams in the Nick Swisher deal. Cashman traded away Jeff Marquez–who'd seemingly stalled in his development and subsequently bombed with the Sox AAA team in 2009–Wilson Betemit–who was eventually DFA'd–and Jhonny Nunez who did poorly in a 5.2 inning stint with the Sox, but performed very well in the minors. This deal was absolutely great for the Yankees. They bought low on a very good cost controlled player and payed an incredibly small price.
In February of last year, Cashman traded Chase Wright to the Brewers for Eric Fryer; Fryer was eventually included with Casey Erickson in a deal for Eric Hinske. While Hinske didn't have a huge impact on the Yankees, he added much more than either player would have now, or in the future. It's also worth noting that the Pirates paid for Hinske's time with the Yankees.
In other relatively minor trades, Cashman traded Chase Weems to the Reds for Jerry Hairston, Jr., who proved useful off the bench down the stretch and in the playoffs. Again, what Hairston added last year was more than Weems would likely add in the future. Weems would have been stuck behind any number of Yankee catching prospects and it's likely that he'd never even make the Major League team.
For literally nothing but money, Brian acquired Chad Gaudin, who could be useful as a swingman out of the bullpen in 2010.
A brief review: so far out of these trades, the only remotely useful piece given up was Jose Tabata, and he was likely still at least a year and a half away from being in the Majors at the time of his trade.
The trades of which we're unsure are the ones made in this offseason. However, that doesn't mean we can't judge them now.
The first trade made in 2010 was trading Brian Bruney to the Nationals for a player to be named later, Jamie Hoffmann. It appears that the Yankees grew tired of giving the oft-injured and inconsistent Bruney second chances and tried to turn him into a useful bench piece. If Hoffmann doesn't make the team and must be returned to the Dodgers, as he's a Rule V pick, then this trade looks a little worse. If he does stick with the team, this trade looks about equal: marginal piece for marginal piece.
This post is running a bit long and the other, more "major" players traded early in 2010 require a separate post that I'll put up tomorrow. That one will feature my thoughts on Phil Coke, Mike Dunn, Melky Cabrera, Arodys Vizcaino, Ian Kennedy, and Austin Jackson.